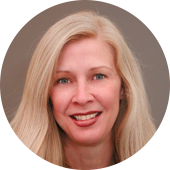 Managing the stress of cancer treatments, with Dr. Annette Stanton
Sep 6th, 2018 by bcrf
Today, we have an outstanding and thoughtful conversation on stress, breast cancer, and the science of survivorship. We all, of course, experience stress, work, family, money, but what about health, in particular, cancers like breast cancer? Obviously dealing with illness, indeed dealing with ongoing treatments and procedures brings stress to a whole new level.
How can women undergoing breast cancer treatments manage that stress? Perhaps more significantly, are there scientifically researched and proven approaches that not only help increase their health and wellbeing, but even improve the recovery process and results?
This is the important work that Dr. Annette Stanton does. Dr. Stanton is Professor of Psychology and Psychiatrist Bio-Behavioral Sciences at UCLA. She's also a senior research scientist at the UCLA Cousins Center for Psychoneuroimmunology and a member of the Center for Cancer Prevention and Control Research in the Johnson Comprehensive Cancer Center.
Through research, Dr. Stanton identifies factors that promote or impede psychological and physical health in adults and couples undergoing chronically stressful experiences with a focus on the experience of cancers of the breast, pancreas, eye, and lung. She then translates her findings into action by developing and testing approaches to enhance psychological and physical health over the course of the cancer trajectory.
Share
|
Download(

Loading

)