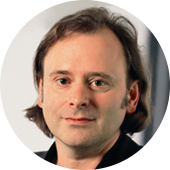 Attacking cancer's weaknesses, with Dr. Alan Ashworth
Jul 30th, 2018 by bcrf
It sounds like something out of Game of Thrones: Attack the weakness. Today, we apply the phrase to a more important and real battle – the one against breast cancer.
As you'll hear, Dr. Alan Ashworth is part of a team that developed something called PARP Inhibitors and, quite creatively, identified ways to use them to attack the weaknesses of various cancers, including breast cancer. As a recent new report noted, "with three recent FDA approvals, and a number of Phase 3 trials ongoing, the drugs are seeing a surge in interest."
How do PARP Inhibitors work and what might they mean for attacking cancers' weaknesses?
That's just part of what I discussed with Dr. Ashworth.
Some background: He's the President, UCSF Helen Diller Family Comprehensive Cancer Center; Senior Vice President for Cancer Services of UCSF Health; and a Professor in the Division of Hematology/Oncology at UCSF's Department of Medicine. Dr. Ashworth is an elected member of EMBO, the Academy of Medical Sciences, and a Fellow of the Royal Society. He has won a number of the world's leading scientific prizes and awards, and he's also a BCRF Investigator since 2008.
Share
|
Download(

Loading

)